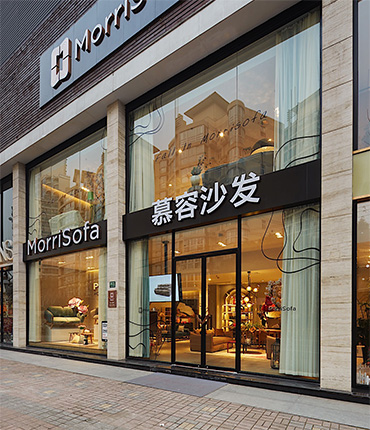 Industrial Ranking
Full Coverage on Industrial Chain, Expansion in International Market
According to the report of Euromonitor, a globally prestigious third-party market research institute, MorriSofa has been the second largest sofa exporter to the US for two consecutive years and one of the three largest Chinese upholstered sofa manufacturers. In 2010, MorriSofa opened a permanent showroom at High Point Market, a well-known furniture show in the US. In 2011, Morris Group merged Jennifer Furniture, a listed American company founded in 1975. Now, we have nearly 30 stores in the US and is working on expanding its business online.
MorriSofa
Synchronized Operation in Both Domestic and Overseas Markets
MorriSofa is now operating over a thousand retail stores worldwide, and launching products synchronously through our global sales channels. Since that, our products are strictly conformed to the environmental and quality standards of western countries. With products selling over 30 countries among North America, Europe, and Austrilia,we have built a heathy management system that could last for long term, and are well recognized by the consumers around the world.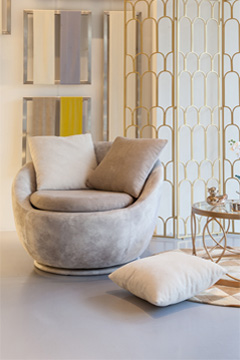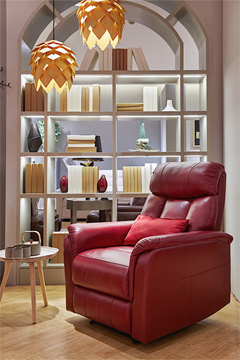 MorriSofa
Fruitful Campaign in Expanding Domestic Sales network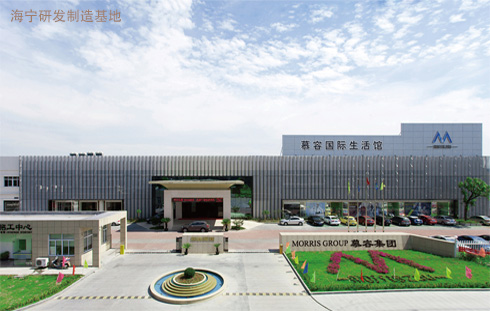 By now, MorriSofa has dozens of mature production lines at our Manufacture Center in Zhejiang Province with a productivity of millions sofas and other furnitures every year. We are also planing to build more sofa production lines to enhance our annual capacity. Through the past 16 years of endeavor, MorriSofa has built a sophisticated supply chain system that covers global procurement of premium materials, professional development and production of products, and international quality control standards that offer continuous supports for our high-quality products and services to consumers.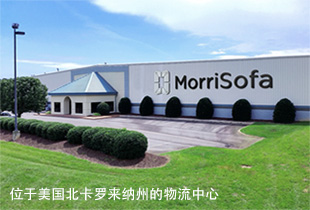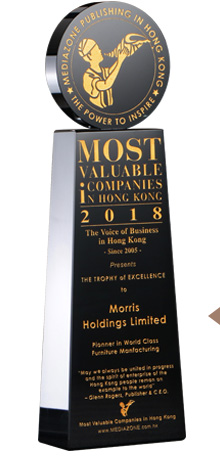 In consideration of the recently rising of personal consumption level and the public awareness on brands, MorriSofa officially launched its brand promotion campaign in China in 2017: In January 2017, Morris Holdings Limited, parent company of MorriSofa, Listed in the main board of HKEX; Our first flagship store was inaugurated in Wan Chai, Hong Kong, in September, 2017; in December, MorriSofa was awarded as one of the Most Valuable Companies in Hong Kong in 2018 by Mediazone, a prestigious English business annual publishing house in Hong Kong; on January 12, 2018, exactly one year after its listing, MorriSofa inaugurated its Shanghai store in Xujiahui, downtown area of the city. We are now getting more and more attentions from investors after we got listed on HKEX and started to lauch marketing campaigns to promote our brand. On January 5, 2018, International Finance Corporation (hereinafter referred to as IFC), member of the World Bank Group, invested HK$ 200 million's convertible loan to MorriSofa, which showed that the development potential of Morris Group, and even the manufacturing industry of China, were highly recognized by world-leading investment institutions.
[As the largest and the most time-honored English business annual publishing house in Hong Kong, Mediazone has hosted 14 sessions of HKMVC Awards (Most Valuable Company in Hong Kong) in its 17 years of history to honor the best-performing Hong Kong-based enterprises. The annual has been popular among the business leaders in Hong Kong and highly regarded by the industry.]