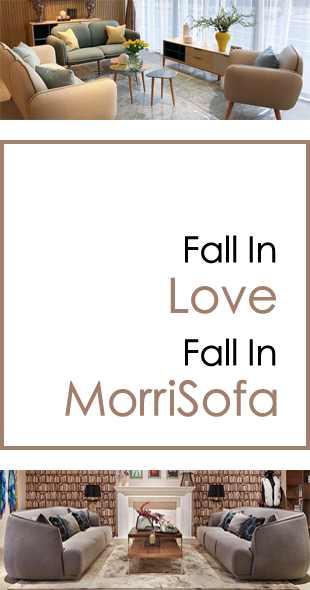 For all the idealists around the world and their ideal home
MorriSofa, a chic and smart world-leading home furnishing brand
Founded in 2002, MorriSofa have been specializing in developing and manufacturing high-qualified upholstered sofas and the matching furnitures for 16 years. Designed by prestigious Italian architect Giovanni Cagnato, each of our products is a unique combination of comfort and style. We are dedicated to bringing customers more living solutions through a variety of multi-functional sofa products.
Top 3 upholstered sofa manufacter in China: According to the report of Euromonitor, a globally prestigious third-party market research institute, MorriSofa has been the second largest sofa exporter to the US for two consecutive years and one of the three largest Chinese upholstered sofa manufacturers.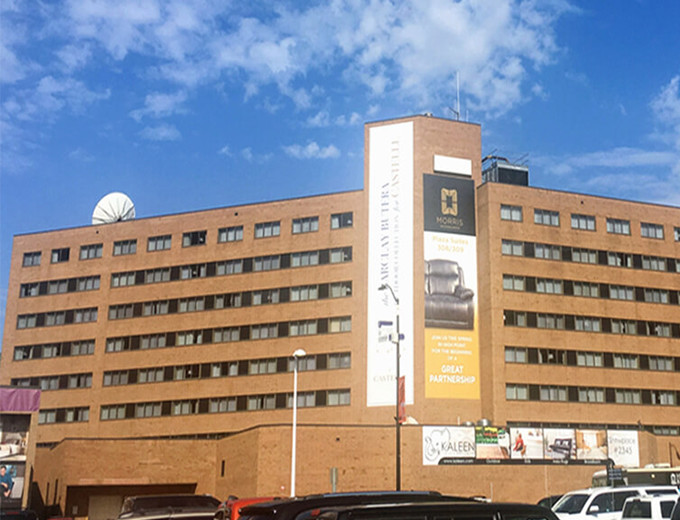 MorriSofa
Highly Trusted by Global Buyers
In 2010, MorriSofa opened a permanent showroom at High Point Market, a well-known furniture fair in the US. Meanwhile, our products are sold in more than 30 countries and regions, including the US, Europe, Canada and Australia and well recognized by buyers worldwide.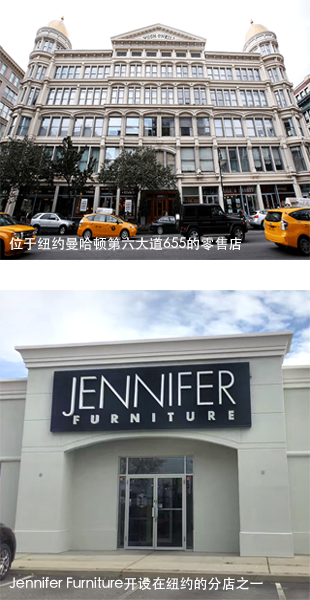 MorriSofa
Steady Expansion on Industrial Chains
MorriSofa continues to optimize its industrial chains in a global scale: In 2011, with the approval of National Development and Reform Commission and the Ministry of Commerce, Morris Group merged Jennifer Furniture, a listed American company founded in 1975. Now, we have nearly 30 stores in the US and is working on expanding its business online.
By now, MorriSofa has dozens of mature production lines at our Manufacture Center in Zhejiang Province with a productivity of millions sofas and other furnitures every year. We are also planing to build more sofa production lines to enhance our annual capacity. Through the past 16 years of endeavor, MorriSofa has built a sophisticated supply chain system that covers global procurement of premium materials, professional development and production of products, and international quality control standards that offer continuous supports for our high-quality products and services to consumers.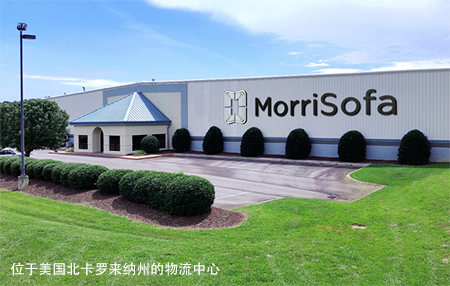 Zhejiang Apollo Leather Products Co.

Haining Morris Leather Products Co.

Jennifer Convertibles Inc.

Haining Gelin Furniture Co., Ltd.

Haining Morris Home Gallery Co.

American International Trading (Hong Kong) Co., Ltd.

Haining Morris Trading Co., Ltd.

Morris International Living Museum

Zhejiang Morris Home Properties Co., Ltd.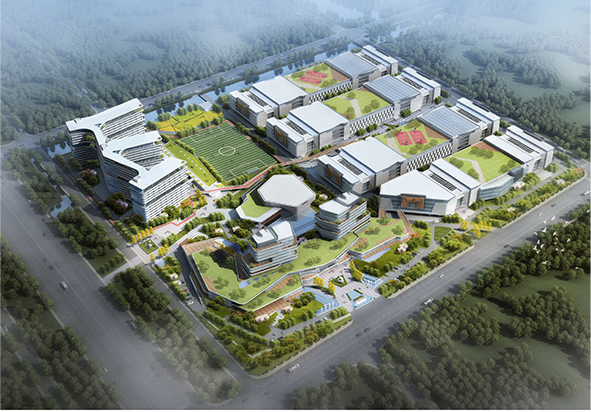 "Morris Center" is a new industrial city integrating brand, R&D, production and storage in construction. The total land area of Morris Center, which is constructed in two phases, is 270.8 mu.The planned new construction area is nearly 370,000 square meters, with a total investment of 1.4 billion yuan.Morris Center will adopt more advanced manufacturing equipment to realize the combination of intelligence and machine substitution, promote the deep integration of informationization and industrialization, also development of the manufacturing industry and the Internet. As to provide a model for intensive management and intelligent manufacturing of traditional furniture manufacturing. This project will be completed by the end of 2021.
MorriSofa
Stepping into domestic market with huge determination
After 16 years of in-depth development in the international market, MorrisSofa formally began its brand promotion in China in 2017.MorriSofa Shanghai Limited was established in June as the national marketing center.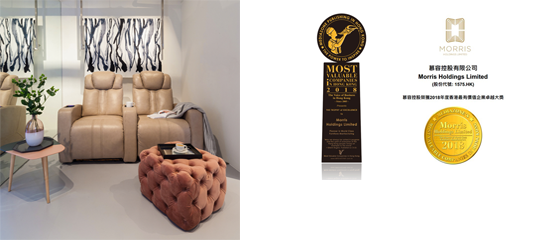 Aggressively expansion in domestic market: After a year of site selection and preparation, our first flagship store was inaugurated in Wan Chai, Hong Kong, on September 21, 2017. On December 8, MorriSofa was awarded as one of the Most Valuable Companies in Hong Kong in 2018 by Mediazone, a prestigious English business annual publishing house in Hong Kong.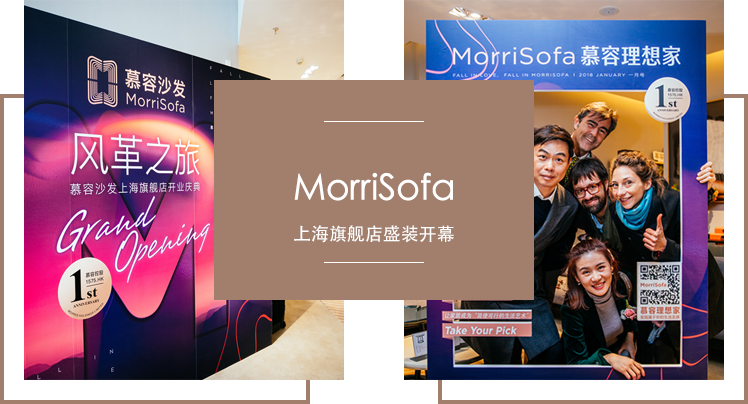 On January 5, 2018, International Finance Corporation (hereinafter referred to as IFC), member of the World Bank Group, invested HK$ 200 million's convertible loan to MorriSofa. On January 12th, 2018, the same day of our 1st anniversary of listing, we unveiled our first flagship sofa store in Mainland China in Shanghai.
MorriSofa philosophy: "furnishings for all": As the major proponent and leader of the Arts & Crafts Movement and the father of modern design, William Morris had turned furnishings into "simple and feasible art of life" that can be shared with the public. His philosophy coincides with the philosophy that our founder Morris Zou upheld. He insists the belief of 'furnishings for all', and emphasizes on the elements of 'innovation, fashion, intelligence' of our culture.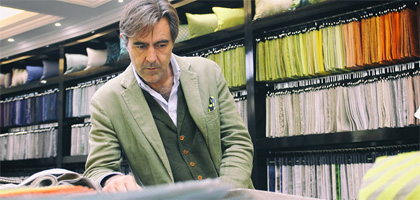 MorriSofa
Integrating Global Design, Creating Ideal Lifestyles
MorriSofa has elaborately built an international design and development team: To create a "free, balanced, smart and classy" leading furniture brand, we searched the whole world for a chief designer capable enough for the role before we joined hands with Mr. Giovanni Cagnato, an Italian architect. Mr. Cagnano was born in a family of designers and graduated from the prestigious IUAV University of Venice. When he was young, he worked at his family-owned design and interior design firm. In 2000, he founded his own studio in Milan.
He follows a people-oriented philosophy throughout his career: after he joined MorriSofa, we further expanded our designer team. Always following the philosophy of innovation, we focus on patent-based innovation and even more on innovation in customer experience. Our R&D philosophy is about 'caring for people'. We believe that only innovative designs that come from life but emerge above life can endow our products with higher value and render to the consumers more comfort.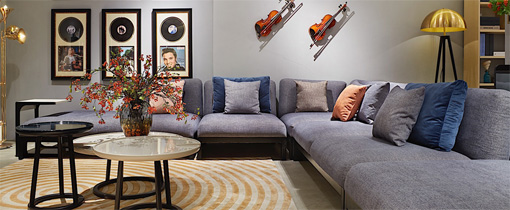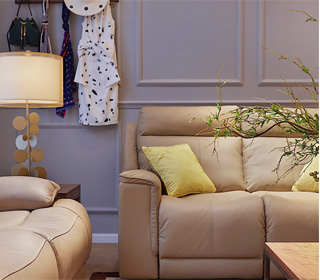 MorriSofa believes that the philosophy of lives is about balance, freedom, intelligence, and taste. In reponses, MorriSofa has set its brand proposition as respectfulness, diversity, innovation, and appreciation, to build a high-quality lifestyle that MorriSofa believes in.